Broadcastify Official Mobile App
Features:
Full access to the Broadcastify network of over 5,600+ audio streams
Find feeds near your location
Search for feeds by name and location
Manage your favorite feeds
Push notifications for major incidents
Full statistics for all streams
Listings for feeds with alerts, new feeds, and top 25 feeds
Full access to up to 180 days of archives for Broadcastify Premium Subscribers
No ads for Broadcastify Premium Subscribers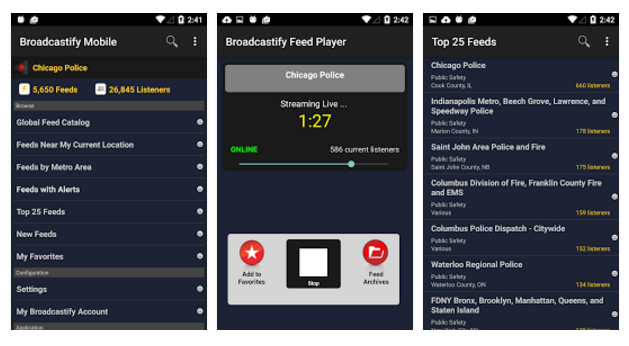 ---
Each of the applications below are officially licensed and sponsored applications by Broadcastify.com. If you are considering developing an application that uses any components of the Broadcastify.com infrastructure, you must have an approved license agreement in place with Broadcastify.com.
Scanner Radio by BCFY Gordon Edwards
(https://play.google.com/store/apps/details?id=com.scannerradio&hl=en)
Scanner Radio allows you to listen to all of the scanners hosted by Broadcastify.com as well as those hosted by RailroadRadio.net and other sites.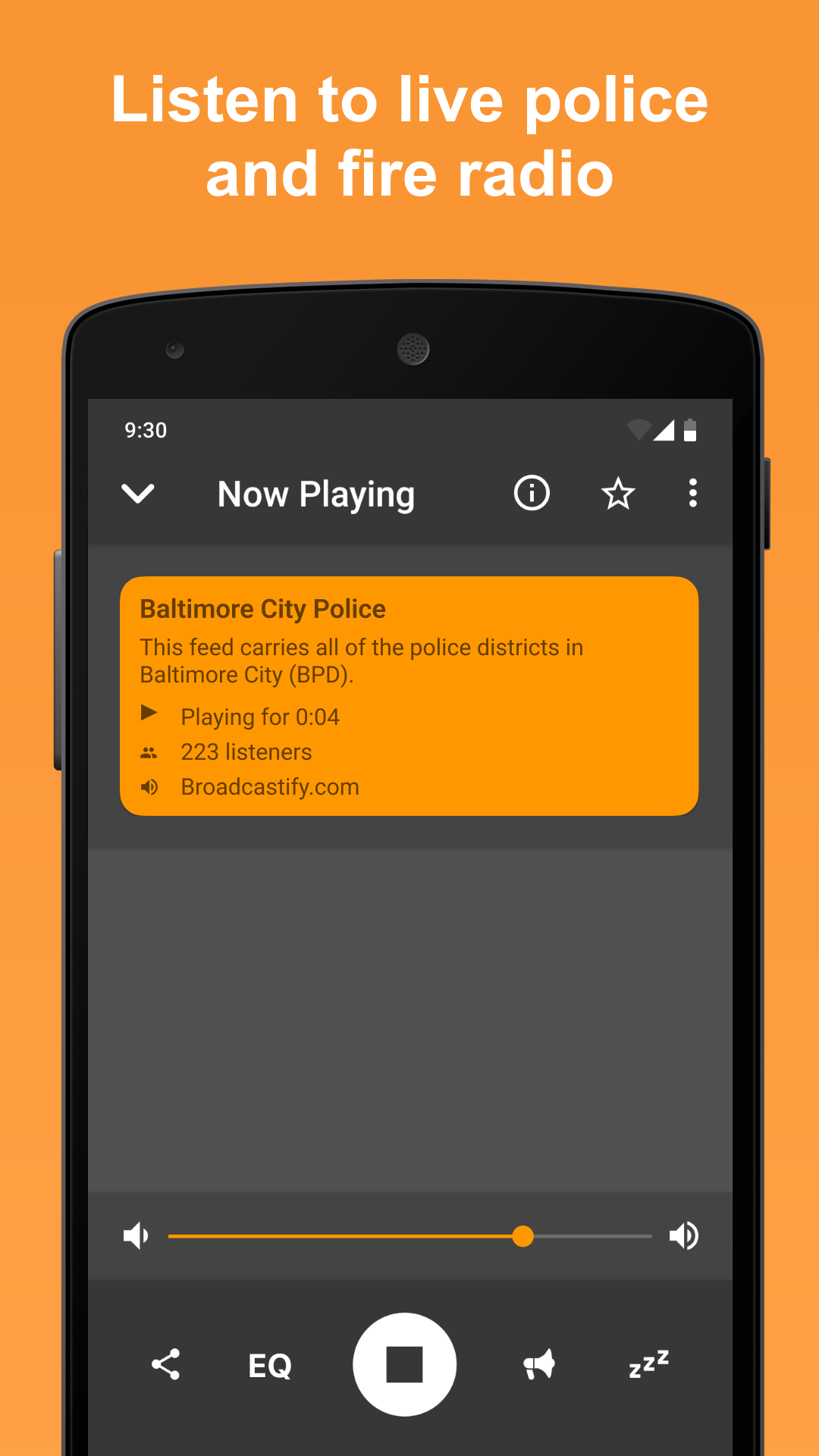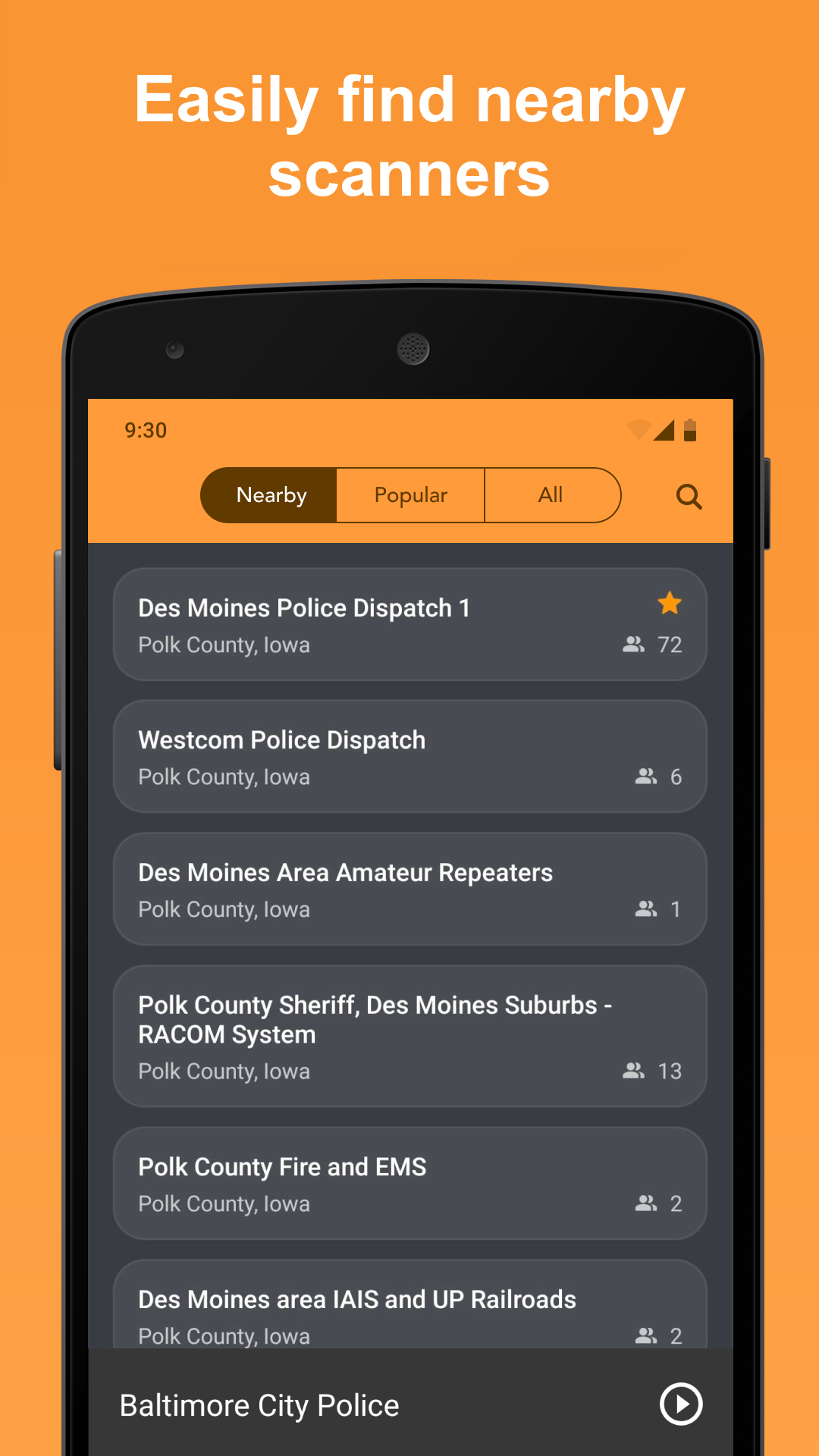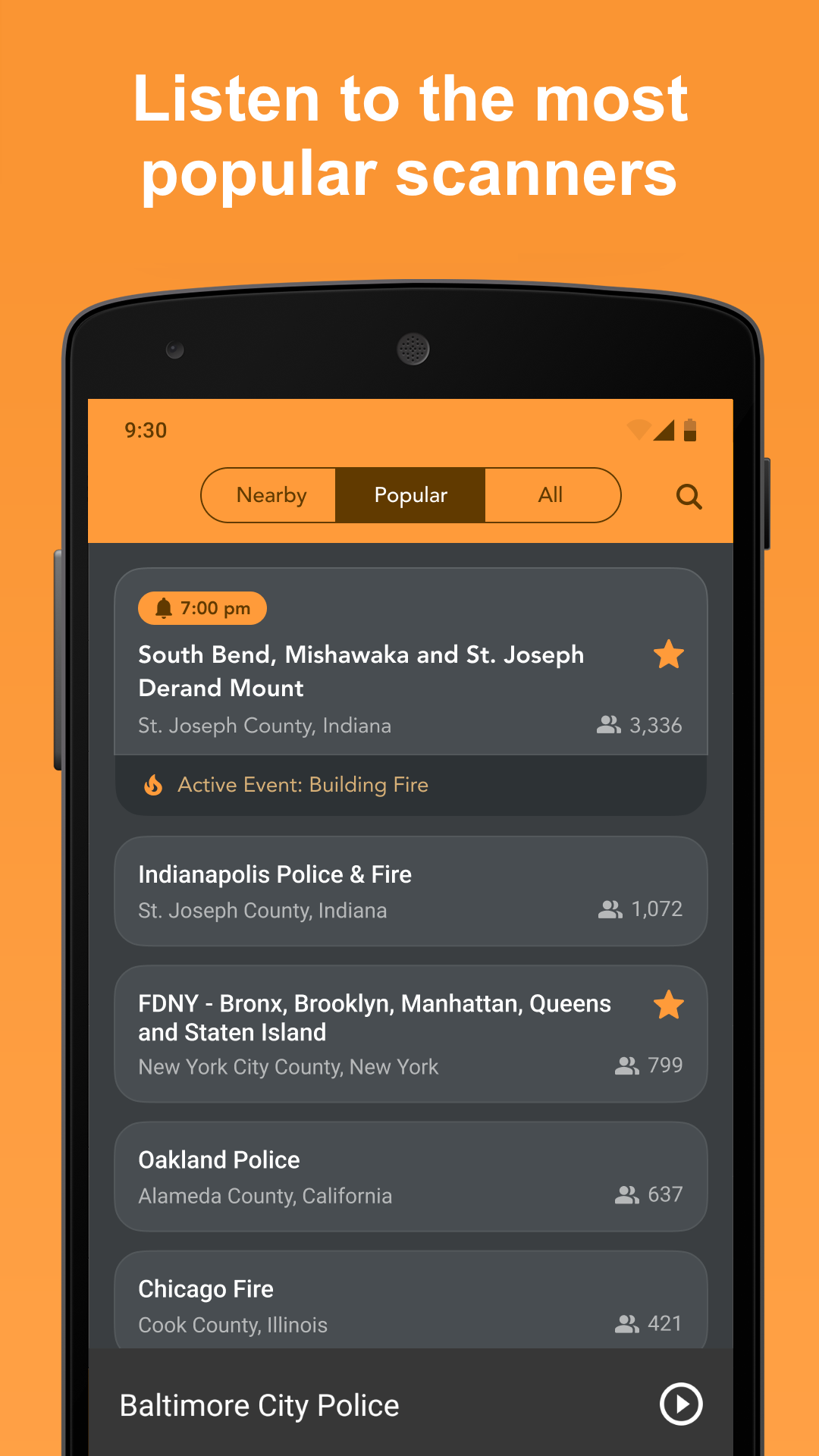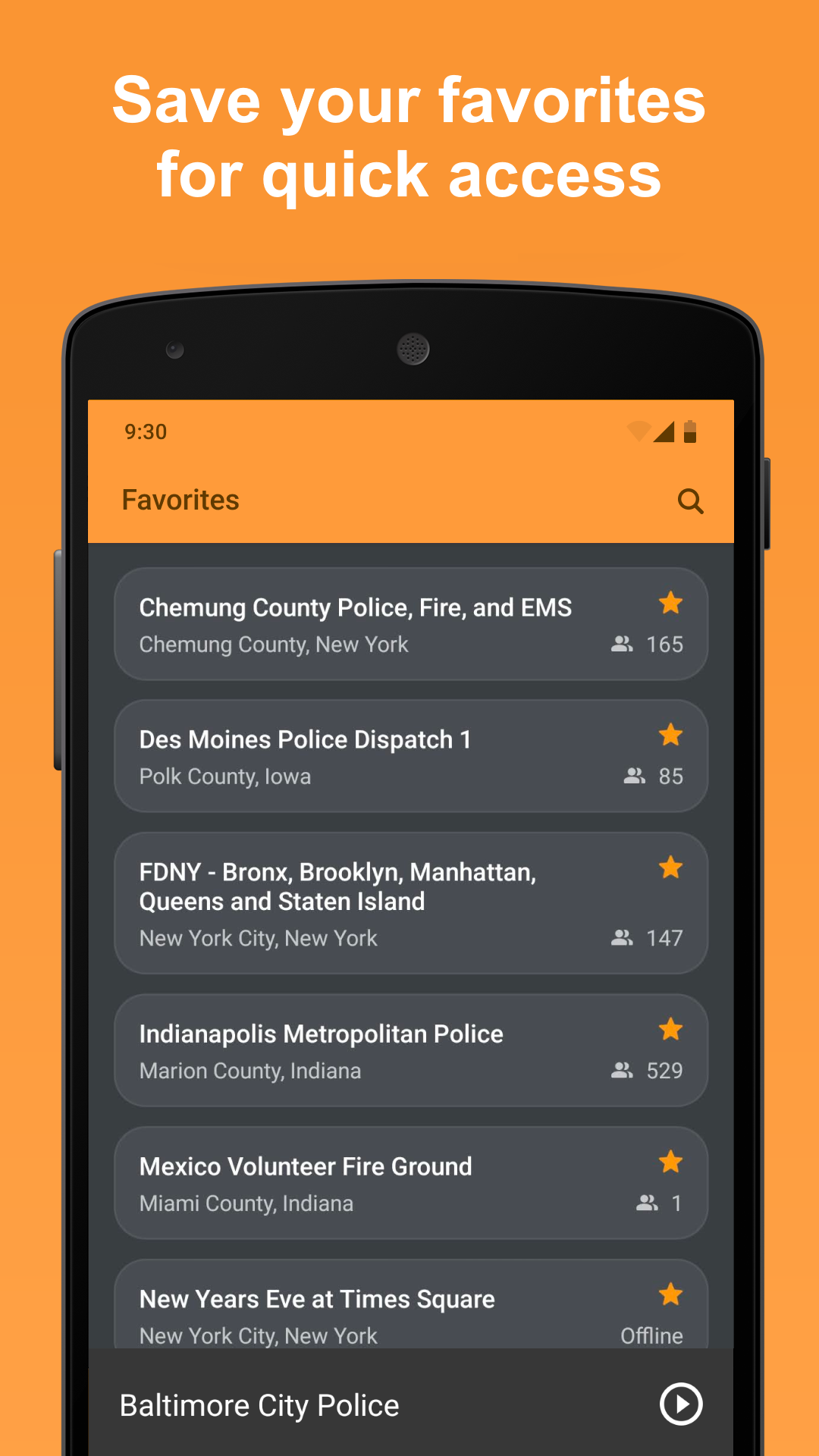 Features:
Free!
Directory contains online/offline status and number of listeners
Add scanners you listen to the most to your Favorites list for quick access.
View scanners that are located nearest you, sorted by distance, by clicking on "Near Me"
View the top 50 scanners that have the most listeners (updated every 5 minutes).
View list of scanners added most recently (new additions are being added all the time).
Browse the directory of scanner feeds by location or by genre (public safety, weather, railroad, etc).
Configure alerts to have the app notify you when lots of people are listening to a scanner (indicating that something big may be happening).
Add Scanner Radio widgets and/or shortcuts to your phone's home screen for quick access.
Add a "Scanner Radio Favorite" shortcut to your home screen to launch a scanner feed via an alarm clock app or automation app.
You can find Scanner Radio here in the Play Store
Police Stream
Police Stream is available from the Droid Market and allows anyone with an Android powered phone to listen to most if not all streams hosted on RadioReference.com.